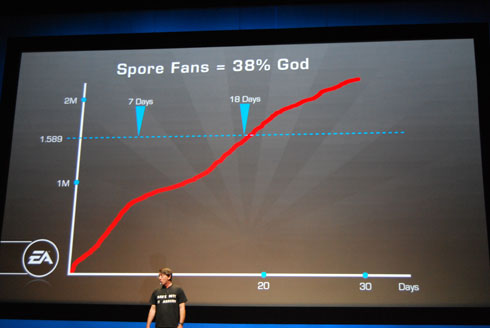 A weblog named "AntiSpore" was recently created to take offense to the game Spore, by EA, in which the player gets to create animals and watch them run around in their environments. If you don't give them mouths, they will die of hunger. If you don't give them meat, then they will become vegetarians.
It all seems to make sense.
AntiSpore doesn't think so. Rather AntiSpore has decided that EA's game is a direct attack on Christian views, based on the fact that the animals will change to their environments. Now, I am a devout Christian myself, but I don't see how Spore, a game about creating, is an affont on Christian values.