March 22nd, 2011
Jamaican music-making practices present an interesting case study in the relationship between culture, copyright law, technology and power. In this talk Larisa Mann — a DJ, journalist, and student of Berkeley Law School's Jurisprudence and Social Policy Program — shows how the street dance, the explosively creative heart of Jamaican musical practice, suggests several ways that technology can help or hinder people currently excluded from formal systems of power.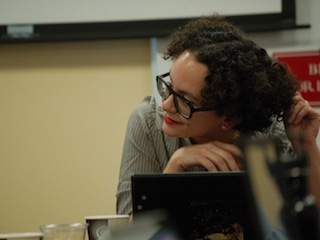 Click Above for Video
…or download the OGG video format!
Entry Filed under: Berkman Luncheon Series,video