February 1st, 2011
The various trends known as cloud computing have spawned serious critiques about vendors' reliability, security, privacy, and liability. In this talk, Andy Oram — editor at O'Reilly Media — melds cloud computing with the principles of free and open source software to find solutions or mitigating factors for the concerns about cloud computing, and suggests a comprehensive architectural approach for the cloud.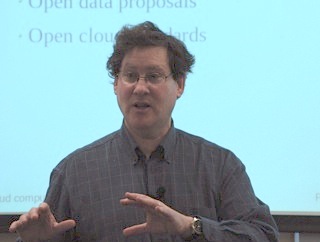 Click Above for Video
..or download the OGG video format!
Entry Filed under: Berkman Luncheon Series,video