July 23rd, 2009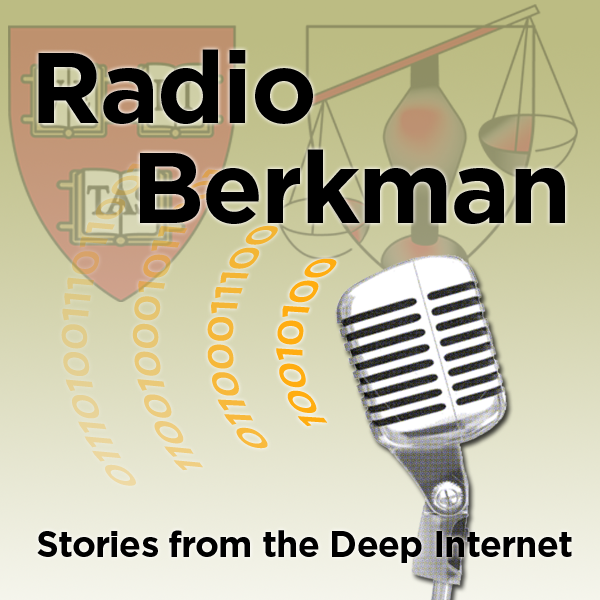 Is the idea of a mainstream video culture dead? TV news anchors, sitcom stars, and A-list actors are losing ground to the groundswell of citizen journalists, independent web series creators, and the occasional cats falling off of pianos on YouTube. If everyone is a producer, what role will video play in our lives in the future?
This was one line of questioning taking place at the first ever Open Video Conference in New York City this past June. In addition to the producer question were questions about the sharing of creative works, and questions about how we can make it technologically cheaper and easier to share, collaborate on, and deliver video in the future.
Today's Radio Berkman is a report back from OVC, with Amar Ashar, Chris Peterson, and Catherine White of the Berkman Center.
Special thanks today to Catherine White who gathered audio from the OVC!
Listen:
or download
…also in Ogg!
CC-licensed music this week:
Podington Bear – Jackie and Floyd
Morgantj – Café Connection
See a partial transcript after the jump.

Radio Berkman 127: Video Killed the Video Star 2009-07-23_OVC
Is there life for video beyond YouTube? The answer to this question and more on this week's Radio Berkman.
[MUSIC START]
In the 15th Century a German goldsmith named Johannes Gutenberg invented the first modern printing press, permanently changing how people communicated, and sparking too many cultural revolutions to count. Literacy and education were put in the hands of the common person, torn down were the barriers between the author of a text and a mass audience. Ideas once handed down from religious and political leaders, tales handed down by oral tradition – all found new vitality in text, and gained strength as more people were exposed to words on paper.
Some suggest that we are going through a similar revolution today, in video. We can't point to a singular figure like Gutenberg – some might point to the inventors of YouTube, others to the creators of super cheap media technology like the Flip Mino, video phones, and iMovie. Regardless of who takes the credit, it is as easy now to shoot, edit, and distribute a video today as it is to write a blog post, news article, or the Great American Novel.
The implications of this are still working themselves out – even as the technology is maturing. Legal questions need to be answered: how can someone with a video camera have legal freedom to shoot, without harming the privacy rights of others? Political questions: Will I have the right to remix and borrow from another person's work? And technical questions: are the platforms and codecs open enough for developers to build the next generation of video on the web?
All of these questions got a fair shake at June's First Annual Open Video Conference in New York City. Tangled in the web of issues floating around at the summit were several folks from the Berkman Center. We were lucky to have three of them sit down with us for a post-conference roundtable, Amar Ashar, Chris Peterson, and Catherine White.
[LEAD IN TO – INTERVIEW EXCERPTS]
Catherine White and Chris Peterson are research interns at the Berkman Center, and Amar Ashar is the Berkman Center's program coordinator. You can follow all of their work at the Berkman Center's website: cyber.law.harvard.edu.
Catherine White gathered those terrific interview clips from the Open Video Conference you heard midway through the show. Thanks Catherine, and we hope to have you back again! This episode of Radio Berkman was produced by me, Daniel Dennis Jones, at the Berkman Center for Internet and Society at Harvard University in Boston.
[MUSIC END]
Metadata:
Catherine White: http://twitter.com/catherine_white
Chris Peterson: http://twitter.com/petey05
Amar Ashar: http://twitter.com/amarashar
openvideoconference.org
MUSIC:
Podington Bear: Jackie and Floyd
morgantj_-_caf_connection
Entry Filed under: audio,radioberkman