Born Digital!
September 11th, 2008 — Tim Hwang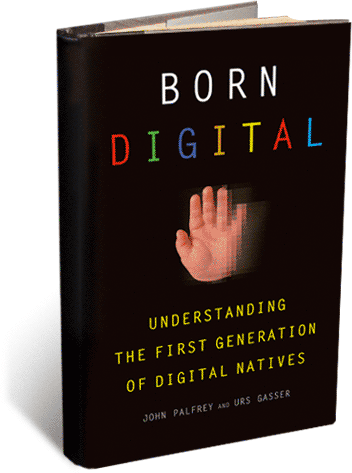 Over here at Internet and Democracy headquarters, just finishing up a first read through Berkman's latest release: Urs Gasser and John Palfrey's "Born Digital." Beyond being an incredibly impressive study of technology use patterns in children, the book closes on an awesome chapter about digital natives and activism. If you're at all interested in the issues surrounding youth participation in civic life, it's definitely worth a read.
What's perhaps most striking about the book's analysis of digital natives and civic nature is its nuanced claim: "The Internet isn't going to solve the problem of civic disengagement. Not everyone will be taking advantage of these opportunities—indeed, the data suggest that most of them are not at present" they write, "[But] the Internet can become an extraordinarily powerful tool of organization, recruitment, and participation." This is a nice step away from a naive kind of technological triumphalism, and I think gets at the key need for an examination of the kinds of things the internet changes in a real way, and those which it merely heightens.
In a similarly sophisticated way, Gasser and Palfrey touch upon not only on what is going right online, but what threatens the promise of better democracy as well. They lists three potential hazards emerging in the interface of political involvement and the internet:

1) The Sunstein Gambit: Specifically, the worry that "citizens simply tailor their environment in such a way that they hear their views reinforcd over and over again, rather than exposing themselves to new ones."
2) The Signal To Noise Problem: The "worry that the quality of information in the online political discourse is not as uniformly high as it was in the broadcast era."
3) The Commercialization Problem: Finally, that the "intrusion of marketing, with its powerful underlying data-mining technologies, is only the beginning of a growing tend toward the commercialization of spaces where Digital Natives network online."
As the authors describe, these problems are not as large as the harshest critics of Internet civic engagement would make them out to be. But, for the people who would create the spaces and tools to forward activism through technology, this discussion forms a great agenda for the future. No doubt how technology is structured and how communities are constructed online can be forces in exacerbating or mitigating these issues, and any attempt to promote better democracies through online coordination confront these design questions.